Since 2016, there have been 5 CIS graduating classes. All of our graduates have received the Alberta High School Diploma and have gone on to universities around the world. This year our Class of 2020 is no exception. They have received offers from universities and colleges in Canada, Australia, UK and Singapore, among them 5 are from Top 50 universities worldwide. (Click here to read more about 2020 acceptances.) Congratulations again to your wonderful performance. And today we'll hear more about their words about the CIS journey. (Click here to read about the first part of the graduate memories)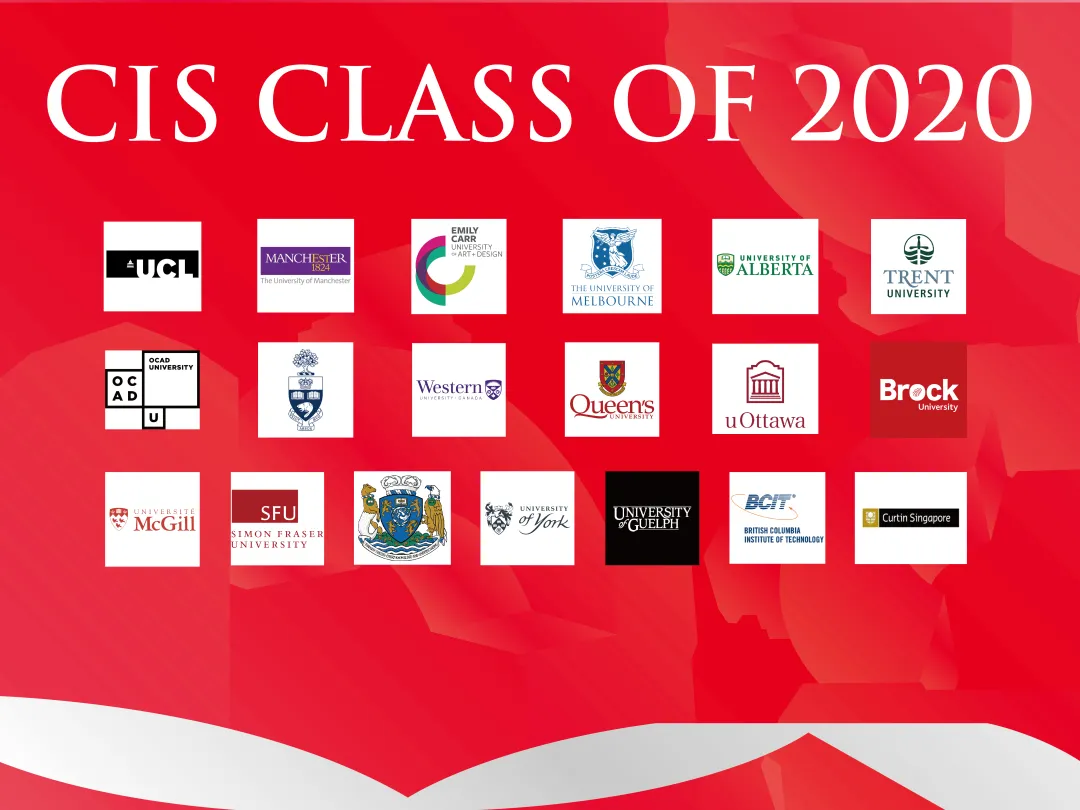 Will Liu
During the first year, we shared our campus with another school while waiting for the new campus to open. I could never imagine that we would have such nice facilities the following year, and it was definitely worth the wait. Our school made sure all the small details were in place to give us the best learning experience possible, including making sure we had an appropriate snack every day. Most importantly, I met a lot of valuable people in the past three years, from dedicated teachers to life-long friends. However, time is flying by, and the journey is now over. I hope that everyone will have a bright future and live a happy life. I will leave you on this quote: "Think of this unforgettable time as the mountains and oceans that divide us. They never will, unless you wish them to".来到CIS的第一年,我们还暂时和其他学校共用校舍,等待新校区的开放。第二年,新校区优越的设施简直让我无法想象,绝对值得等待!学校确保所有的小细节都到位,给我们最好的学习体验,包括每天课间餐这样的细节。最重要的是,在过去的三年里,我遇到了很多对我非常重要的人,从无私奉献的老师到一生的朋友。然而,时间飞逝,旅程已经结束。我希望我们每个人的未来光明,生活幸福。我想把这句话留给大家:"这段难忘的时光,正如分隔我们的群山和海洋。它们永远不会离开,除非你遗忘了它的存在。"
Amanda Xiao
Spending the past two years at the Canadian International School of Guangzhou was a memorable experience. This school has equipped us with a valuable skillset that will help us grow in the future. I appreciate every teacher who has taught me, they were all professional and resourceful. I will never forget the atmosphere they created in the classroom, which was full of passion. Each of them has a different teaching approach, but they all encouraged us to learn by cooperating with one another and helping us complete projects such as building a museum or a memorial. In addition, we developed our communication skills, which will be essential in university next year. The experience has helped me mature a lot, I was able to get through difficult times. High school is coming to an end, but it is a new starting point in my life. I am eager to face new challenges.
Holly Ho
My three years in CIS are a very valuable memory for me. I appreciate everything that I've gone through here because it gives me with strength and positive energy to face my future. In CIS, I received a lot of help and support from all the teachers and my lovely classmates. Not only that, I was transformed during my three years at CIS. I am a very introverted person. I didn't like talking to people and sharing my feelings with people. In my first year here, I was extremely nervous and shy when I did my presentations in class. I remember that when I spoke in front of the class, both my voice and hands were shaking. However, my supportive teachers always saw my strengths and encouraged me every day. They really provided me with lots of confidence. Now I feel comfortable with public speaking, and I also learned how to support people. These changes that occurred to me are fond memories that I will cherish for the rest of my life.
Vincent Tan
When I first walked into to CIS, I knew this school is special. The teachers were very friendly and taught us with patience and skill. Finally, studying was no longer torture! I has been an honor to be a student at CIS, which has helped me be accepted into a university in Canada. I thoroughly enjoyed how teachers here used lot of humor to keep us interested and focused, in particular my English as a Second Language teacher who I will keep fond memories of for a long time. Another thing I will always remember are my classmates. We have had a great time together, and I will miss them every day when I have to go study abroad. My high-school journey is over, but that is not the end of my learning journey. Time will not stop and wait for me, I must keep going and progress further. It's really a blessing for me to come to this school, I hope it will continue to improve just like me.
We are so proud of what you've achieved at CIS and wish you all the best in your journeys to university and beyond!