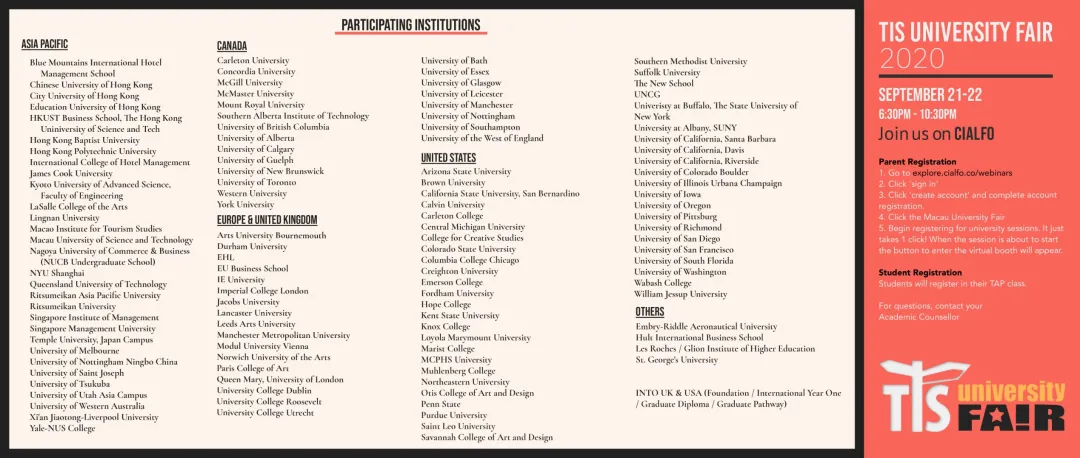 The admission officers from top universities like University of Toronto, University of McGill, University of Melbourne, Imperial College London 'came' to CIS on September 22 for an online University Fair held by our sister school, the International School of Macao (TIS).
There were over 100 universities and colleges from US, Canada, Europe, Hong Kong and other countries around the world attending the fair, offering their professional insights as well as key information for applications. Students and parents alike joined the sessions and 'met' admissions officers from universities and colleges around the world, ensuring our students are fully prepared for the application process.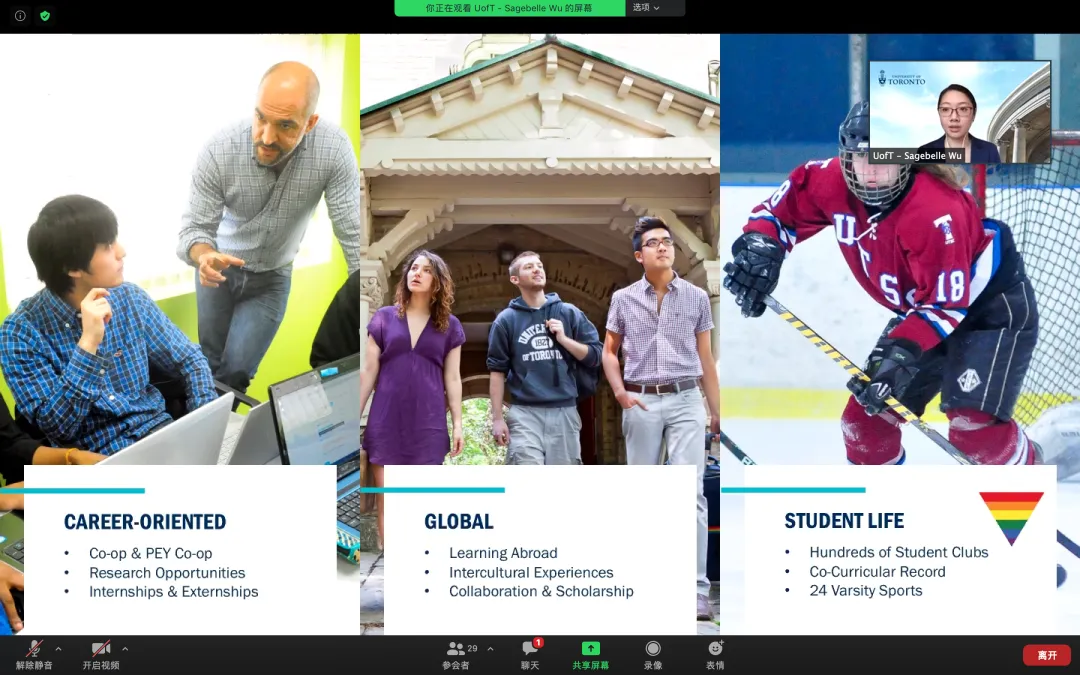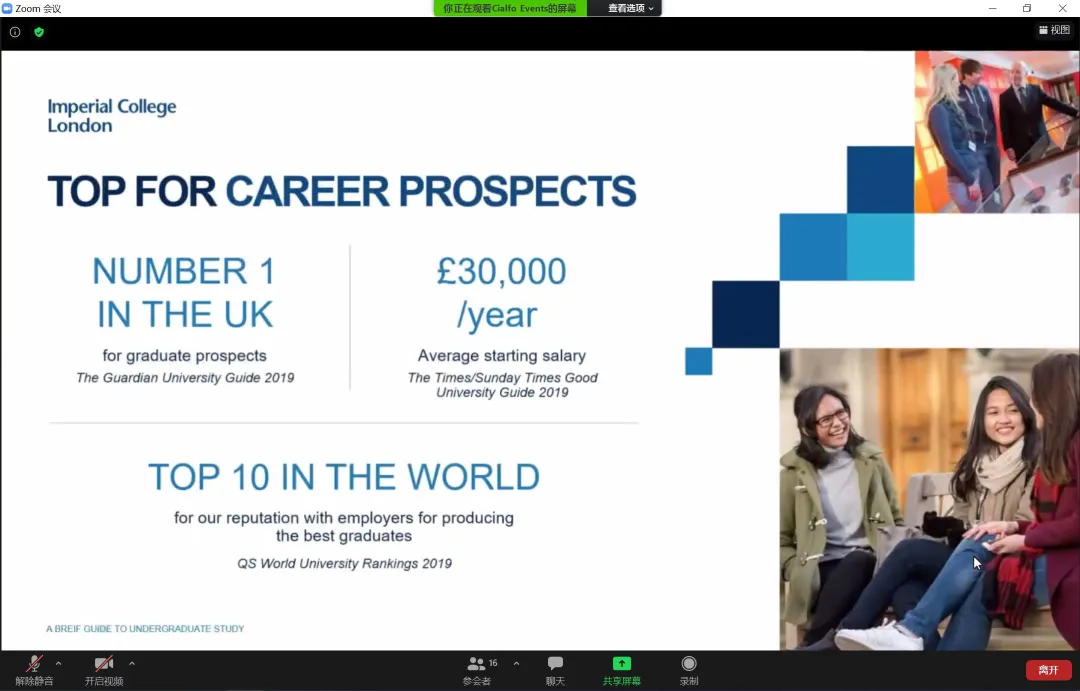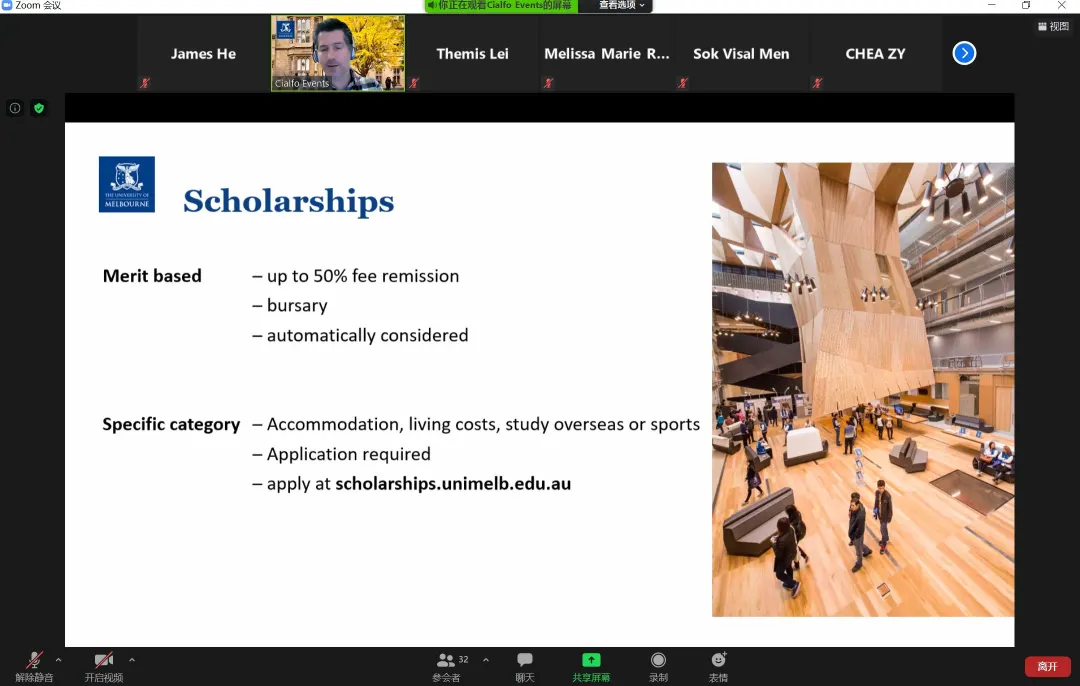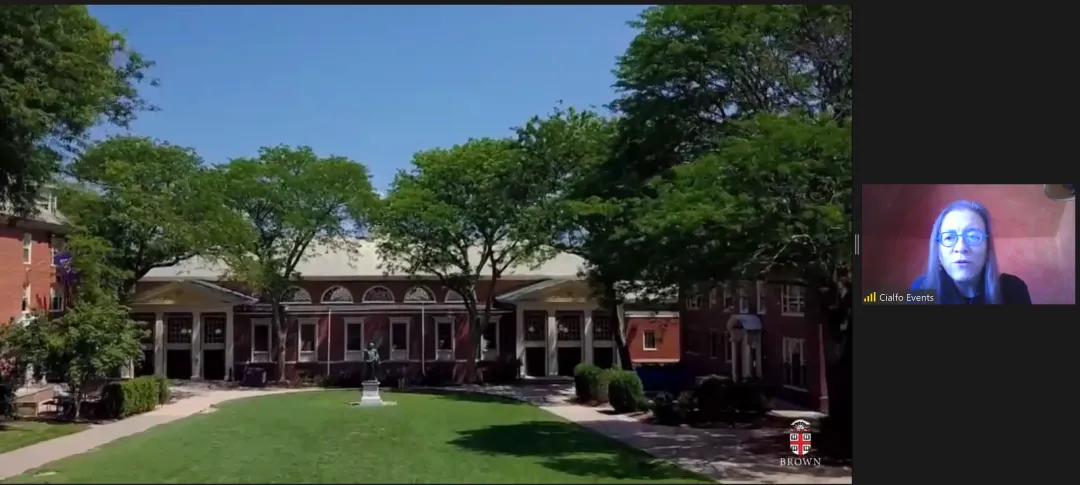 University Guidance Service at CIS
Every year, our Grade 12 students start applying for universities as early as September. The CIS University Guidance Counsellor arranges university guidance meetings and ensures that they attend university fairs for them to consider their future options and career pathways.
The CIS University Guidance Office (U-Go) meets every student in our High School division to provide advice and information on university choices, admission standards, procedures and trends. This is a key part of the CIS alumni success program.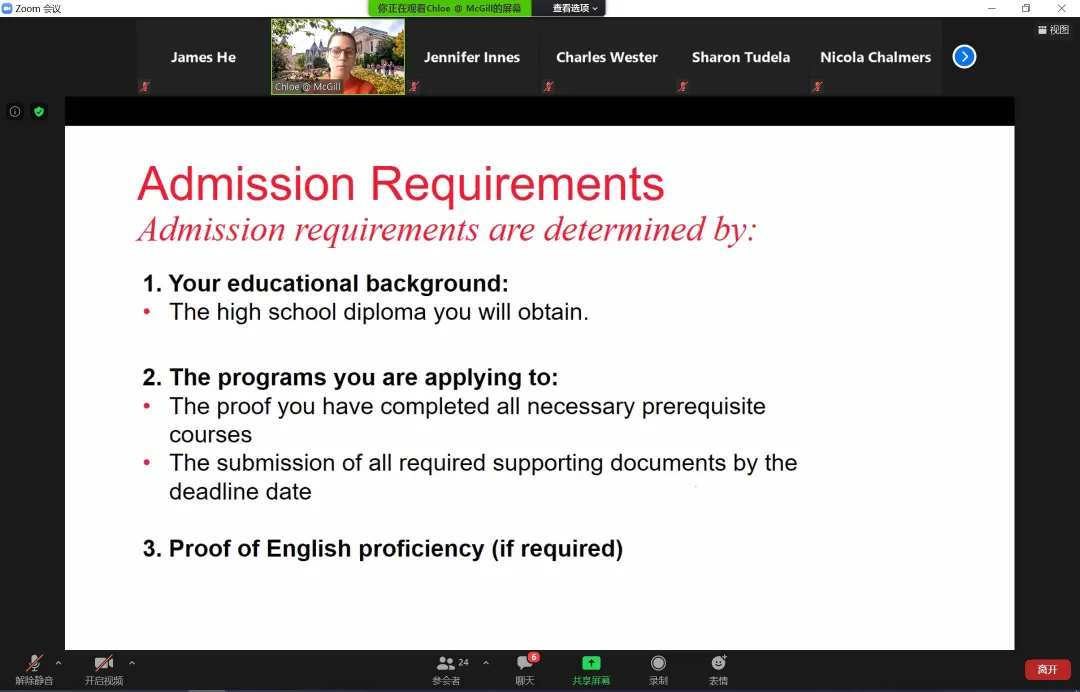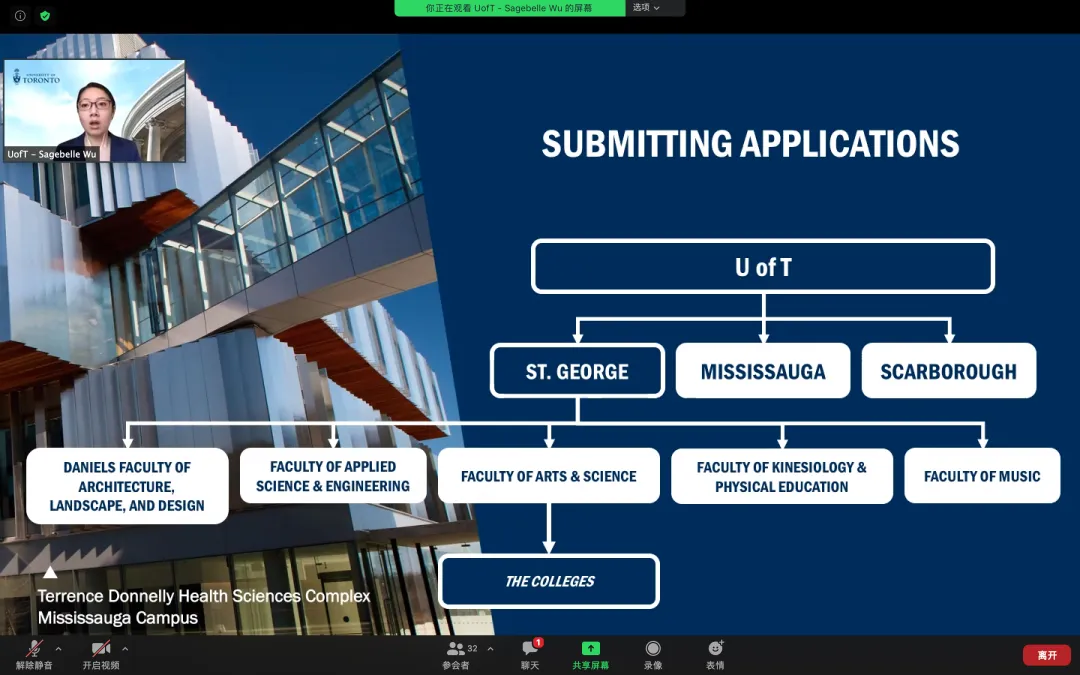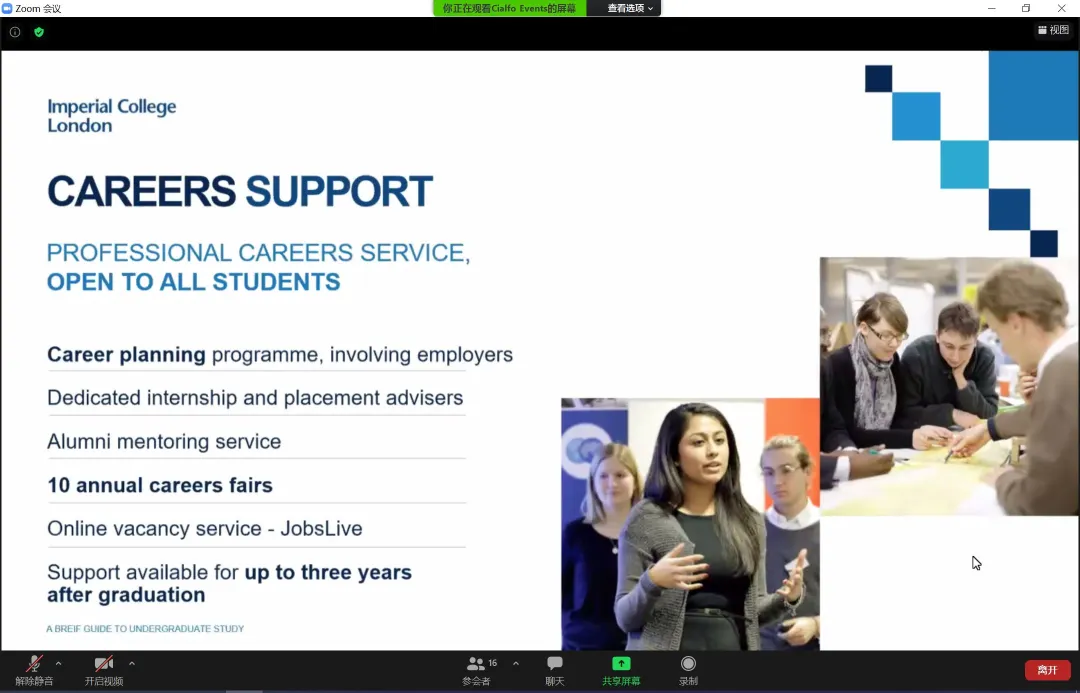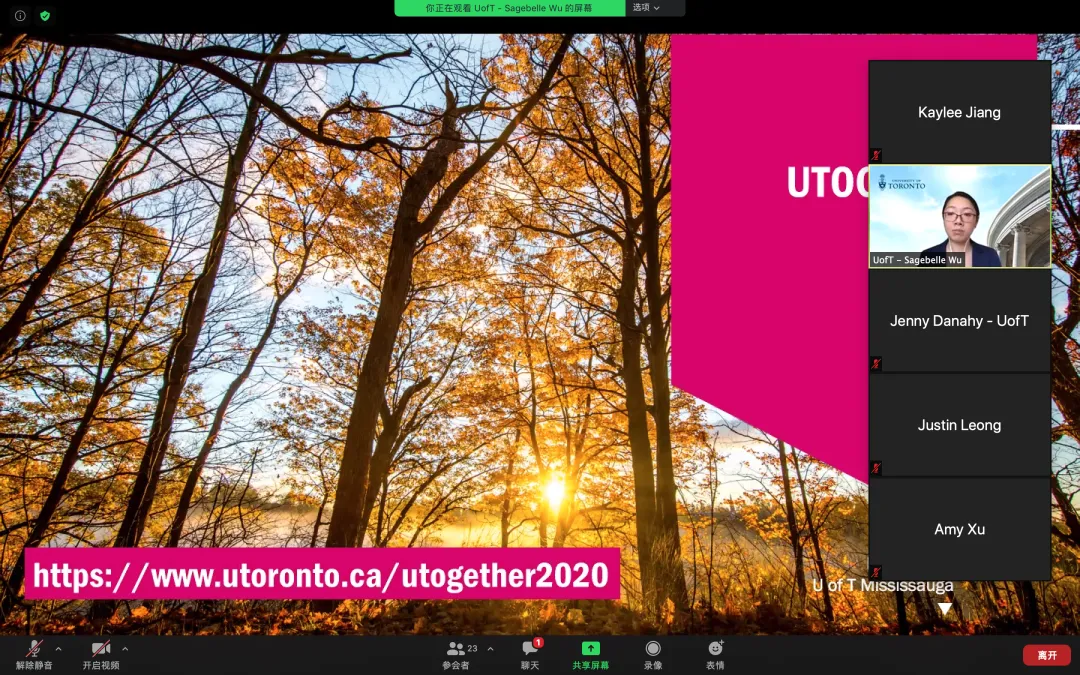 Alberta Diploma – Opens Doors to Top Schools Around the World
CIS is the first Alberta accredited K-12 international school in China (mainland), with the world-recognized Alberta High School Diploma. With this diploma, CIS graduates can apply to any school worldwide to pursue their dreams in higher education. To date, CIS has had 5 graduating classes. With the guidance of our school counsellors, all of them have gone to universities around the world. Many of them have received offers from Top 50 universities.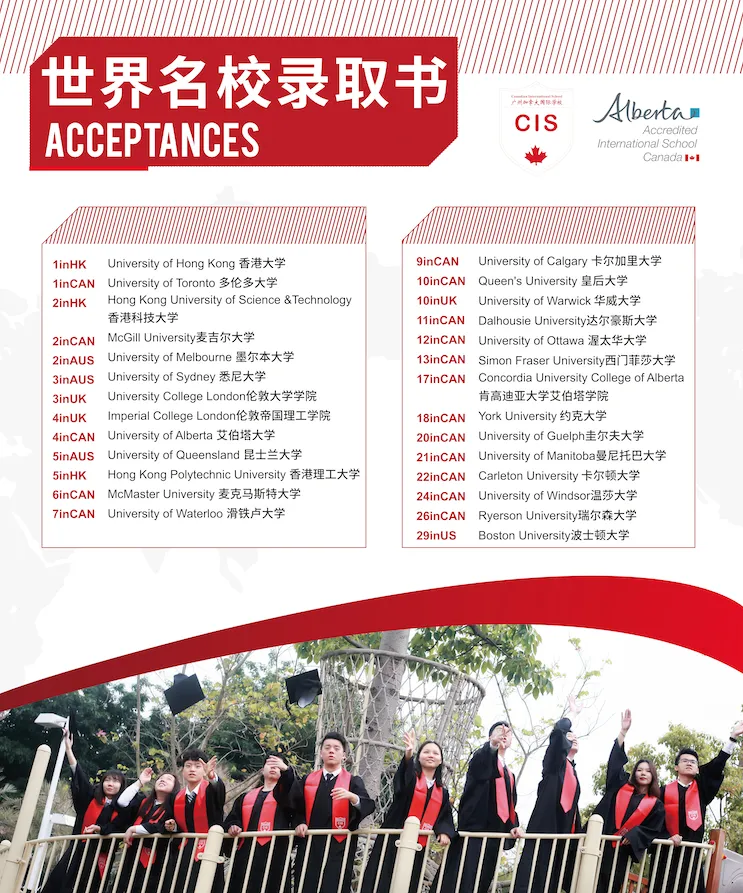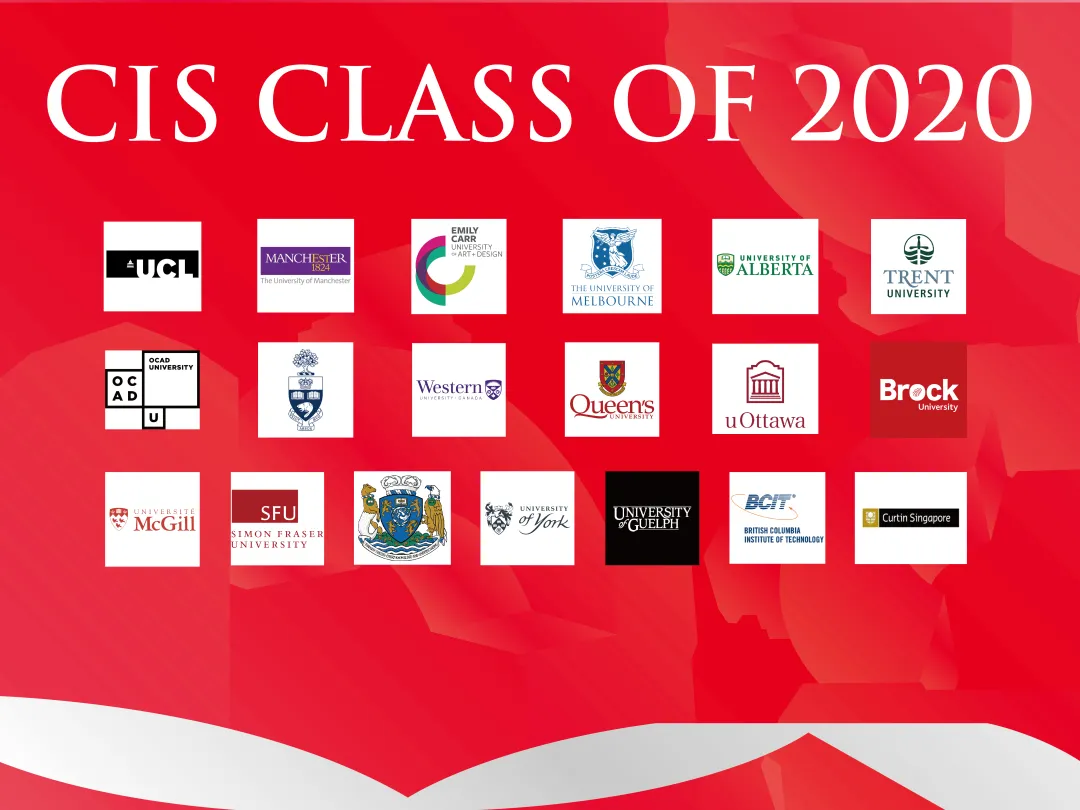 It is our mission to provide them the chance and tools to be successful future leaders.
Our mission is for our students to Learn Today and Lead Tomorrow. If you're interested to learn more about how your child can benefit from our university guidance, contact a member of our Admissions team now.