Being the only international ranking to have received International Ranking Expert Group (IREG) approval, the QS Ranking is viewed as one of the three most-widely read university rankings in the world, along with Academic Ranking of World Universities and Times Higher Education World University Rankings.
Latest Results
The 2019 edition of the QS World University Rankings was released recently, the result sees 1,000 universities across the world included for the first time, and this number increases every year. Among them, the top10 in the world are:
CIS Graduates' Performance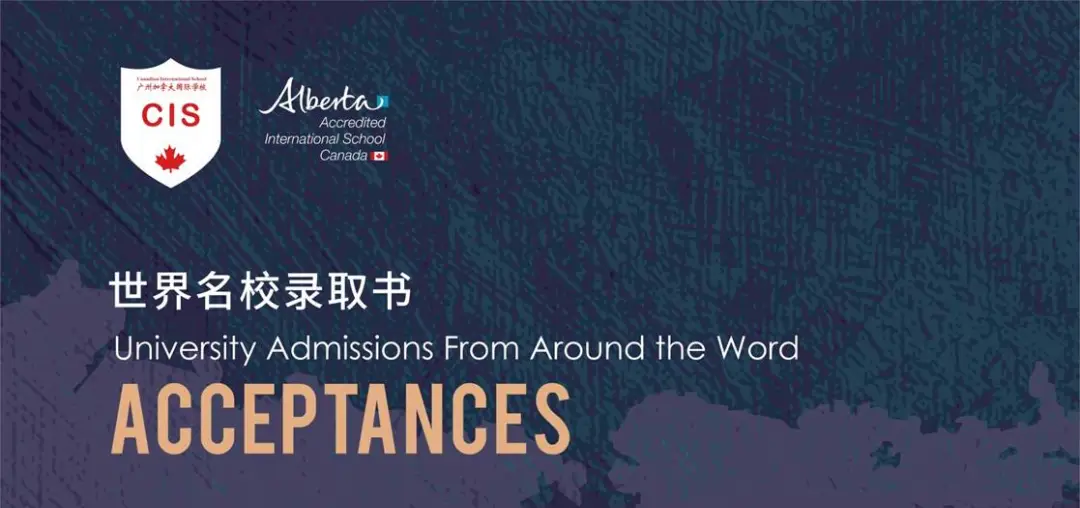 At CIS, our students are able to apply to any university in the world due to the recognition of the Alberta Curriculum. Here is just a glance at the universities of CIS graduates according to the latest QS ranking.
Ranking
排名
University
学校
1inHK
University of Hong Kong 香港大学
1inCAN
University of Toronto 多伦多大学
2inHK
Hong Kong University of Science & Technology香港科技大学
2inCAN
McGill University麦吉尔大学
2inAUS

University of Melbourne 墨尔本大学
3inUK
Imperial College London 伦敦帝国理工学院
4inUK
University College London 伦敦大学学院
4inCAN
University of Alberta 艾伯塔大学
5inAUS
University of Queensland 昆士兰大学
5inHK
Hong Kong Polytechnic University香港理工大学
7inCAN
University of Waterloo 滑铁卢大学
9inCAN
University of Calgary 卡尔加里大学
10inCAN
Queen's University 皇后大学
10inUK
University of Warwick 华威大学
12inCAN
Dalhousie University达尔豪斯大学
13inCAN
University of Ottawa 渥太华大学
17inCAN
Concordia University College of Alberta
肯高迪亚大学艾伯塔学院
18inCAN
York University 约克大学
20inCAN
University of Guelph 圭尔夫大学
21inCAN
University of Manitoba 曼尼托巴大学
25inCAN
University of Windsor 温莎大学
26inCAN
Ryerson University 瑞尔森大学
29inUS
Boston University 波士顿大学
About QS Rankings
The QS World University Rankings assesses universities using six performance indicators, with each carrying a different weighting when calculating overall scores.
Academic peer review:40%
Faculty/Student ratio:20%
Citations per faculty:20%
Employer reputation:10%
International student ratio:5%
International staff ratio:5%
Although the rankings can be a useful tool, we should never base the choice entirely on the results. After consulting the rankings, it's recommended to spend time researching the university's location and ethos, student life and course content – as well as checking the admission requirements and costs. Sometimes, a university which is not so highly ranked may be the best fit.
CIS School Counseling
With a dedicated guidance department, CIS graduates start to receive consultation at the beginning of high school. Our guidance department instructs students all the way through the application process. With the online system MyPass, all Alberta students have access to their academic history, personal information and official transcripts. Starting with in-depth communication with our students, we help them find the universities that best fit their future career choices and open countless doors to a bright future.