If you are wondering what to do for Mother's Day this weekend, here are some wonderful projects from CIS students! Since the middle of April, our students have been working on a big surprise for their moms. This past Friday was a day of happiness and joy for our moms as students invited them to school to enjoy a very special Mother's Day treat.
On Friday afternoon, we had an exquisite English Afternoon Tea Etiquette presentation  hosted by distinguished guest speaker Stephen Urmston. Stephen is certified by the International Association of Professional Etiquette (IAPO) and introduced Royal Etiquette, Curtsey, Royal Tea Etiquette and Personal Image Management to our moms. It is our thanks to the hardworking moms of CIS.  We hope everyone enjoyed a nice cup of tea and a relaxing conversation with other moms.
On Friday morning, Mother's Day celebrations held in our ECE building had children spending the week baking cookies, cakes, preparing songs and hand-making their mother's day CARDS for each mom.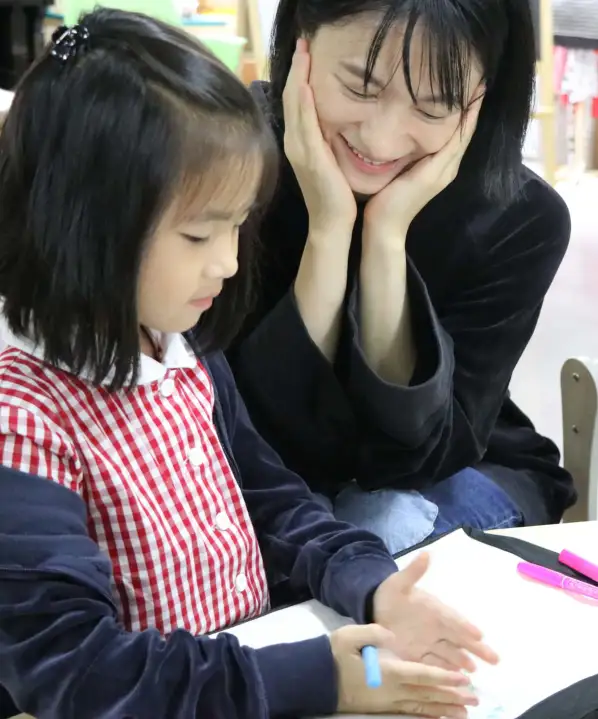 In the spirit of caring for their mothers, our Grade 2 class invited moms to our lounge, to be pampered by their children.  Tea delivered by their son or daughter plus manicures and massages! It's ok to sit back and relax Mom!
Some of our older students expressed their love to their moms in a more poetic way. Our Grade 5B students created a beautiful flower painting for their moms that include a poem! They also designed games and activities for their moms to enjoy. It was a really joyful and touching afternoon.
Happy Mother's Day to all CIS moms!