CIS firmly believes that children deserve good quality, healthy food whenever possible. Variety is very important, as is hygiene and food safety. These basic ideas have been developed to provide a core ideology for the operations of the School Canteen at CIS.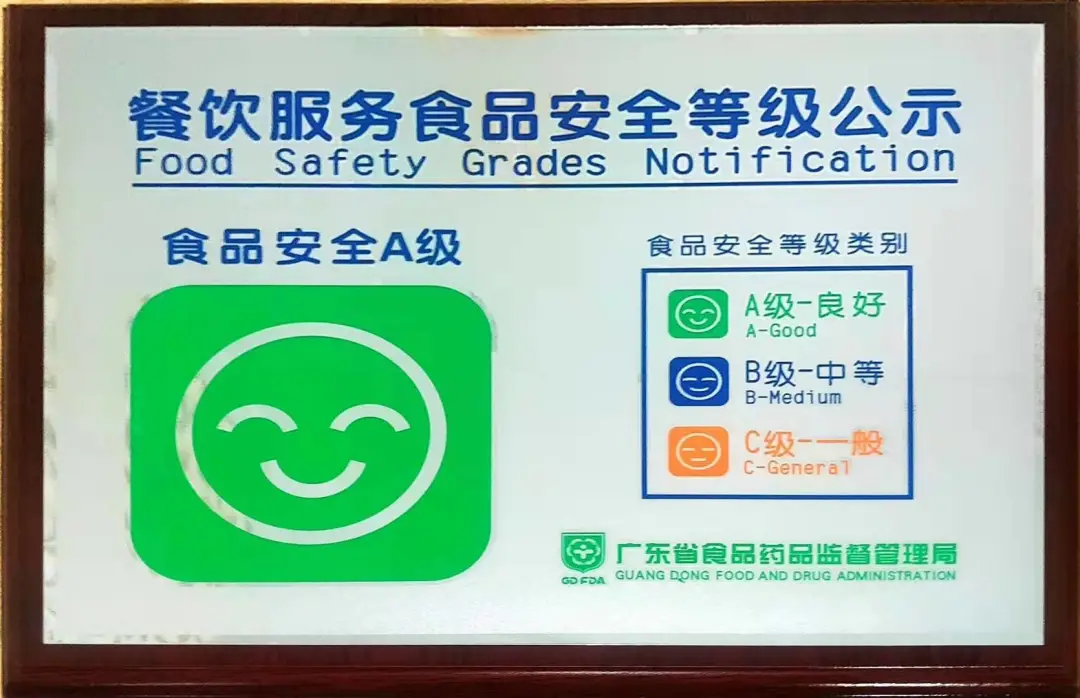 At CIS, we provide lunch, morning and afternoon snack every day. ECE students also have breakfast, and Dorm students have breakfast, dinner and evening snack. We have 2 cafeterias in CIS campus, Panda Dining Hall for Elementary students and Grizzly Café for Secondary students. ECE students have meals mostly in their classroom with Life Coaches' help.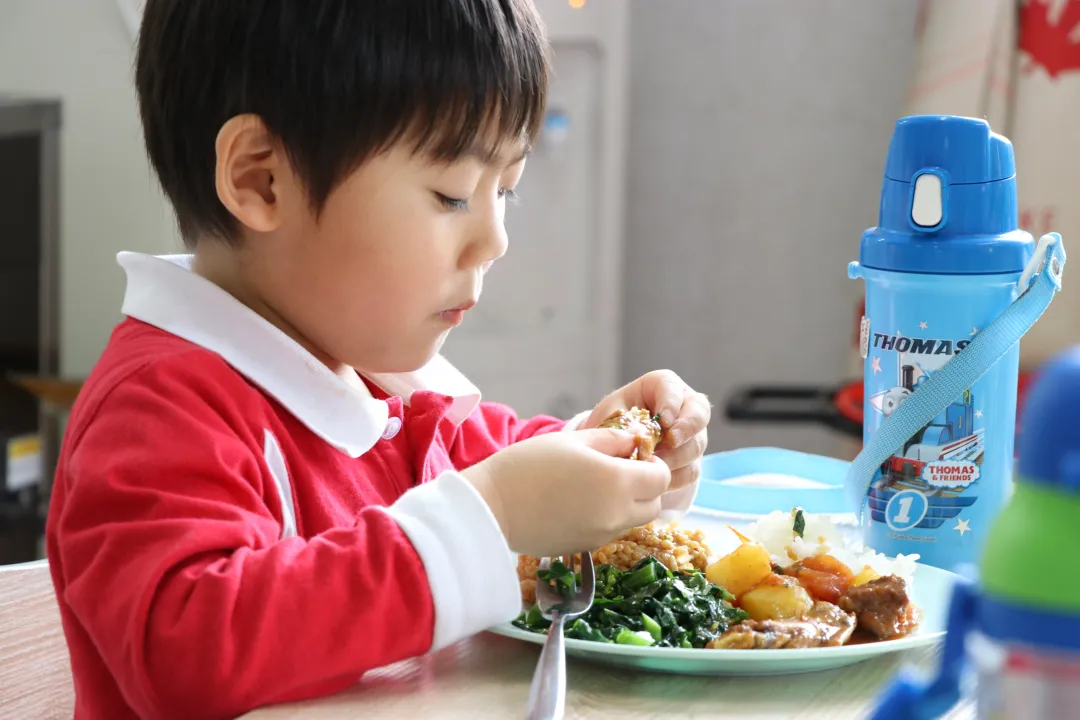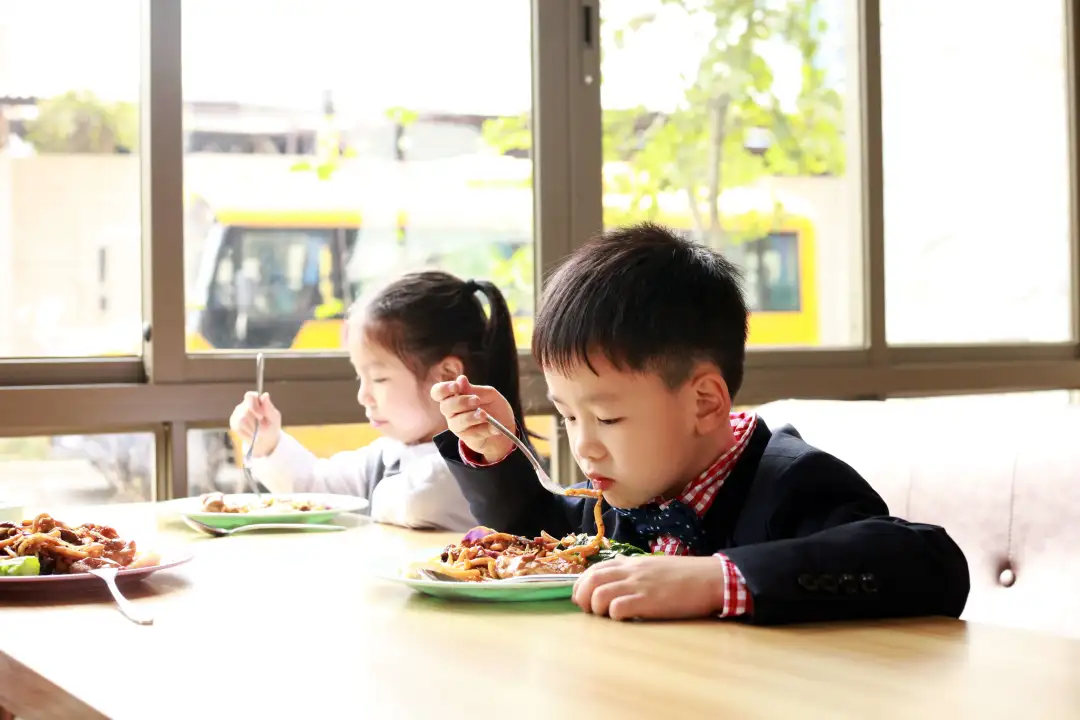 School Weekly Menu
The menu consists of over 100 choices, from mains to soups, that are rotated on a weekly basis. The School aims to celebrate our diversity so for main meals, there is a choice of Western, Asian or vegetarian cooking. On Wednesdays, we serve cuisine from a chosen country. This is the CIS way of celebrating our international community. Menus are shared with parents every Friday for a glance of next week.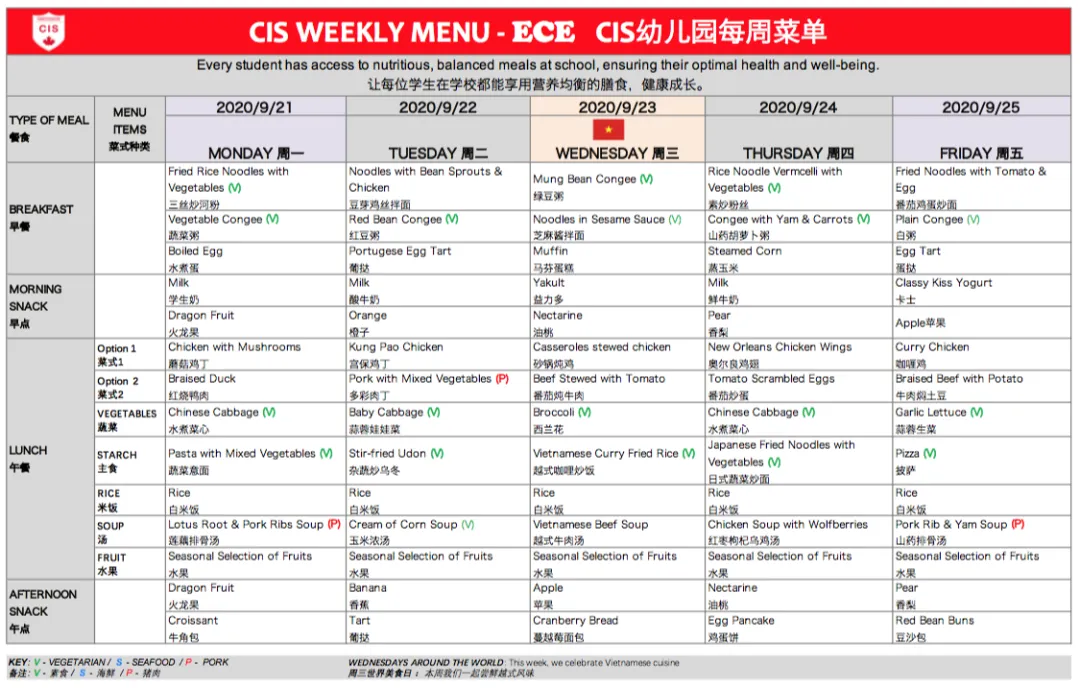 Canteen Ideologies
Our Chefs ensure that all dishes served at the canteen are good-quality, balanced, healthy, and from the five basic groups.
For breakfast, lunch and dinner, students can take as much as they want, although they are encouraged to get more vegetables. Dinner is served as buffet.
Special buffet celebrations on festivals like Canadian Thanksgiving/Christmas.
The school ensures drinking water is available at the school and school events at all times. Students will have access to their own water bottles during class lessons.
Staff members will be encouraged to model healthy eating habits.
Healthy food choices in canteen will be promoted, e.g. morning and afternoon break always includes a fruit.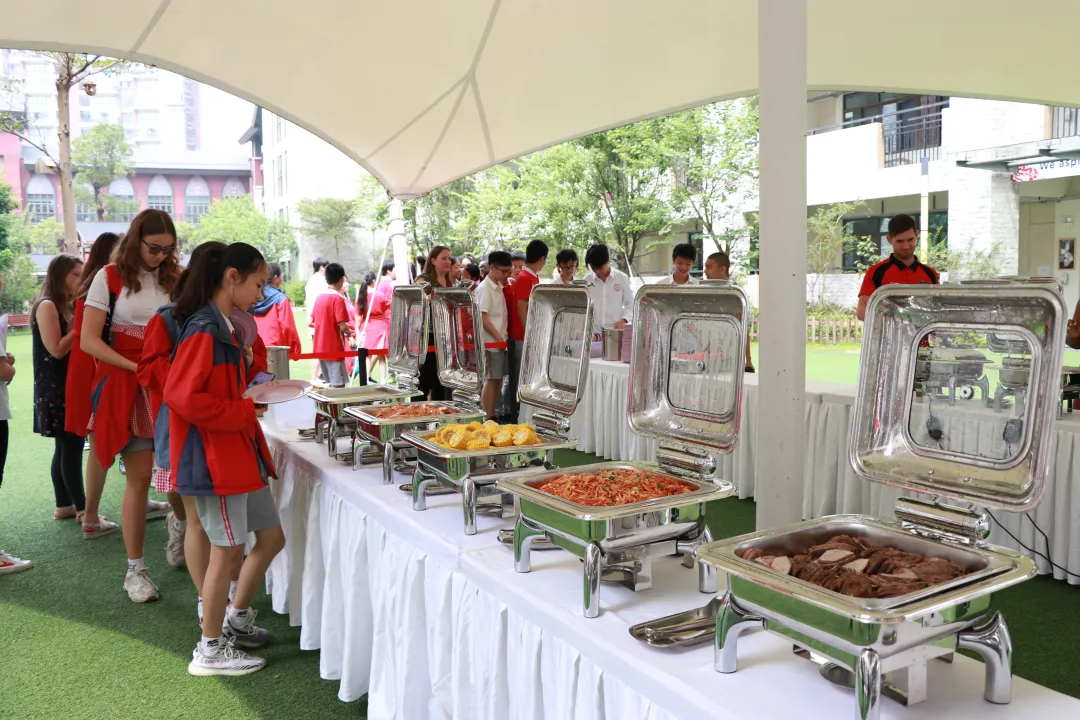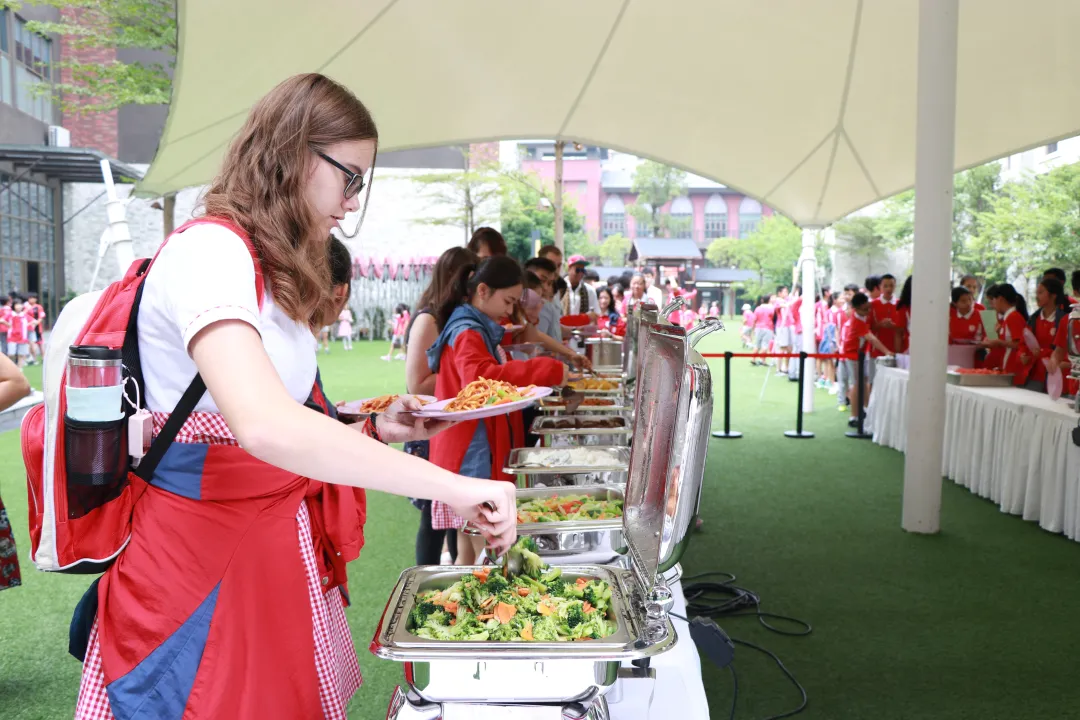 Food Safety and Hygiene
Our vegetables, meat and other ingredients are sourced from Metro. Every early morning, CIS receives a fresh delivery of stock for the day.
Want to Share a Recipe?

CIS is also looking for parent volunteers who will be willing to come in and share their favorite recipes with us. Please email student@cisgz.com.