During summer time, it's also the peak season of drowning incidents. To keep our children safe and sound, we need to always keep in mind the prevention of drowning. We hope that parents increase their awareness of safety, guardianship, and strengthen the education of children. The relevant information and tips are as follows:
Drowning easily happens:
After school in the afternoon,
On weekends,
During holidays, and
During the summer vacation.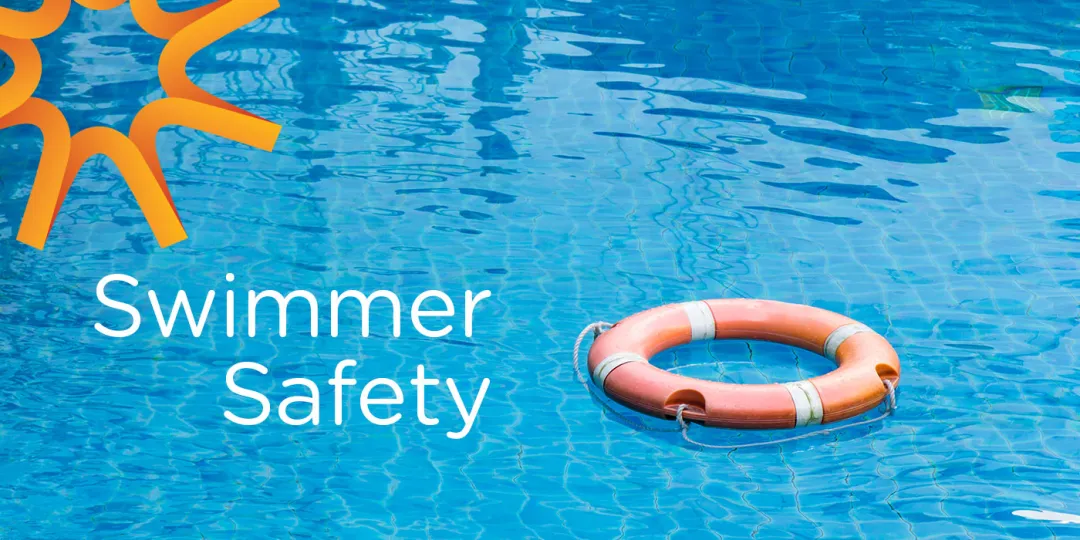 The causes of drowning deaths

Playing by the river, catching fish or picking up things fallen into the river.
Playing in the river without permission.
Swimming with friends.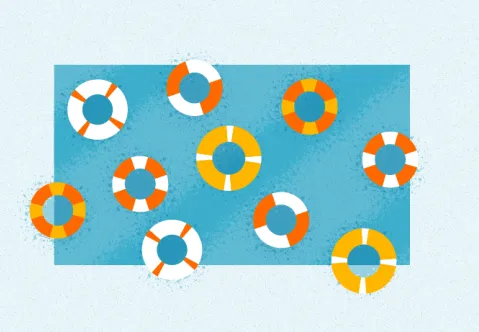 Teach children the six "NO"s

No swimming without permission.
No swimming with friends without permission.
No swimming without parents or teachers' supervision.
No swimming without safety facilities or life guards.
No swimming in unfamiliar area.
No diving into the water to rescue others drowning without permission.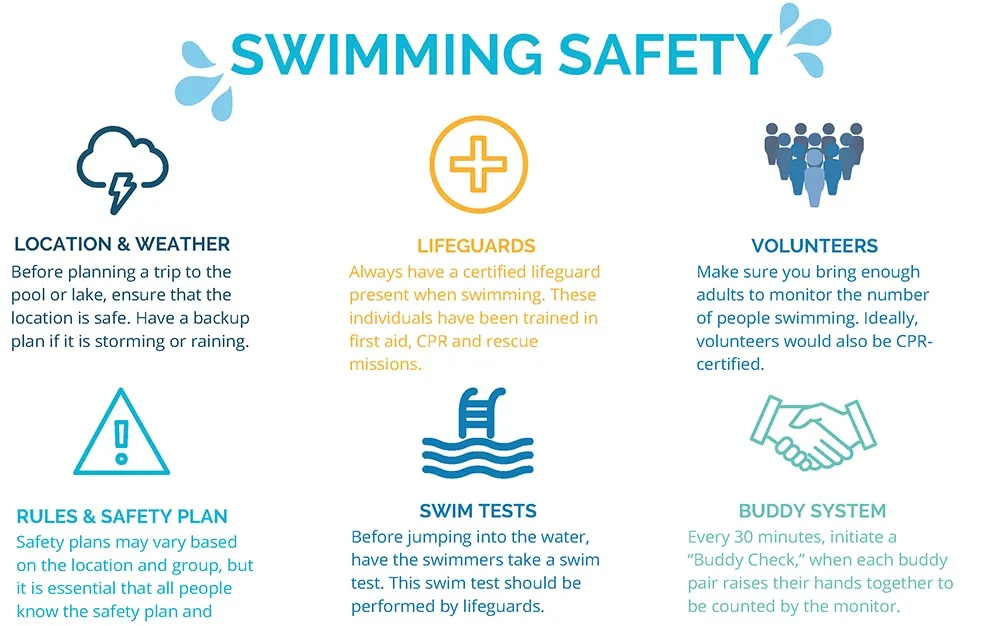 The precautions of drowning

Choose a safe location for swimming. Swim in the areas supervised by a life guard.
Do not push or jump on others in the water. Never jump into the water when you can't see the bottom of it.
Be aware of temperature drops in creeks and lakes.
Do not swim alone. Swim with others with parents' permissions. Keep an eye on children who are in or around water.
Do warm-up exercises before swimming. Don't swim in jeans in case they weigh you down.
Do not be reckless or aggressive in the water.
Do not swim when you're tired or not feeling well.
Do not stay in cold water for too long. Your body temperature might drop to a dangerous level.
Check the weather. Never go swimming when there is a typhoon. Do not go to swim when there are thunderstorm warnings.
Work on your swimming skills. If you start to drown, stay calm, try to keep floating and wait for rescue.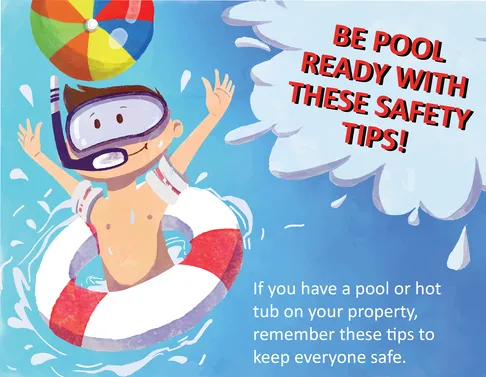 Self-rescue when drowning

Press your palms down as you sink.

Don't panic. Ask someone around for help.
Relax and keep your body afloat, keep your head above the water.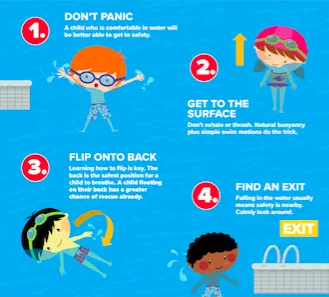 Keep safe!