When our CIS Grade 12 students finished their Alberta diploma exam, it officially marked the end of their wonderful high school careers. We are so proud of what they've achieved at CIS and wish them all the best in their journeys to university and beyond!
Michael Fan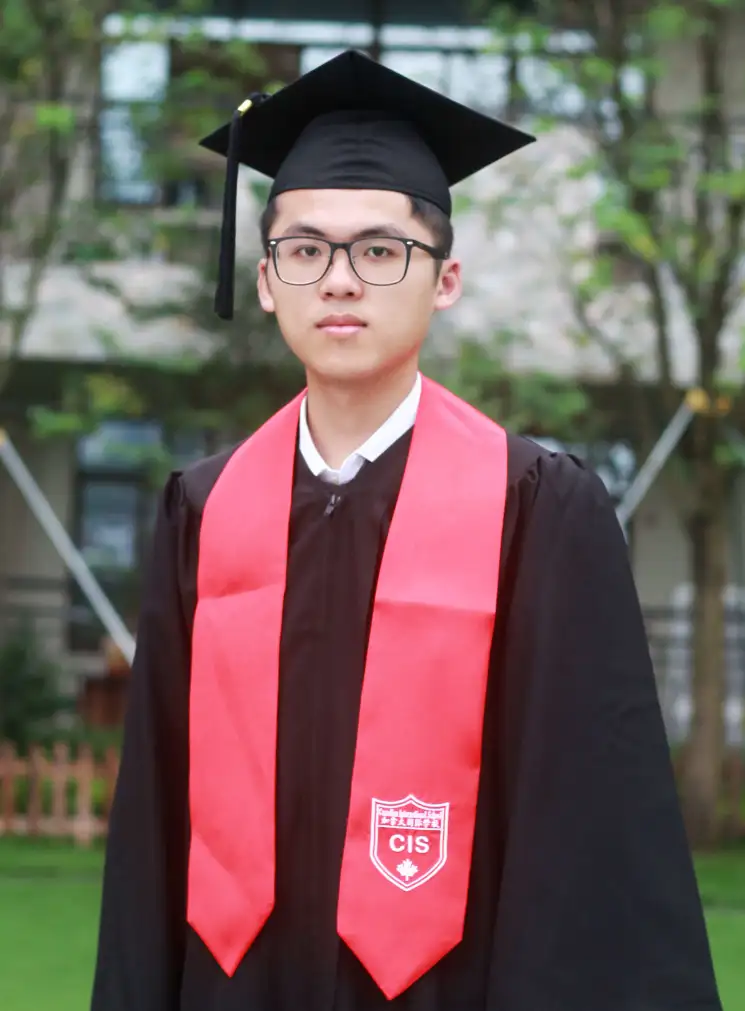 Next Step: University of Toronto (No.1 in Canada)
The experience in CIS was meaningful and unforgettable. My time here not only provided me the academic success I need in university, but also allowed me to meet many precious friends. I appreciate every teacher that taught me. I cultivated self-confidence and learned the importance of making a plan. With the education I received in CIS, I was successfully admitted by a couple excellent universities in Canada.
Mark Wang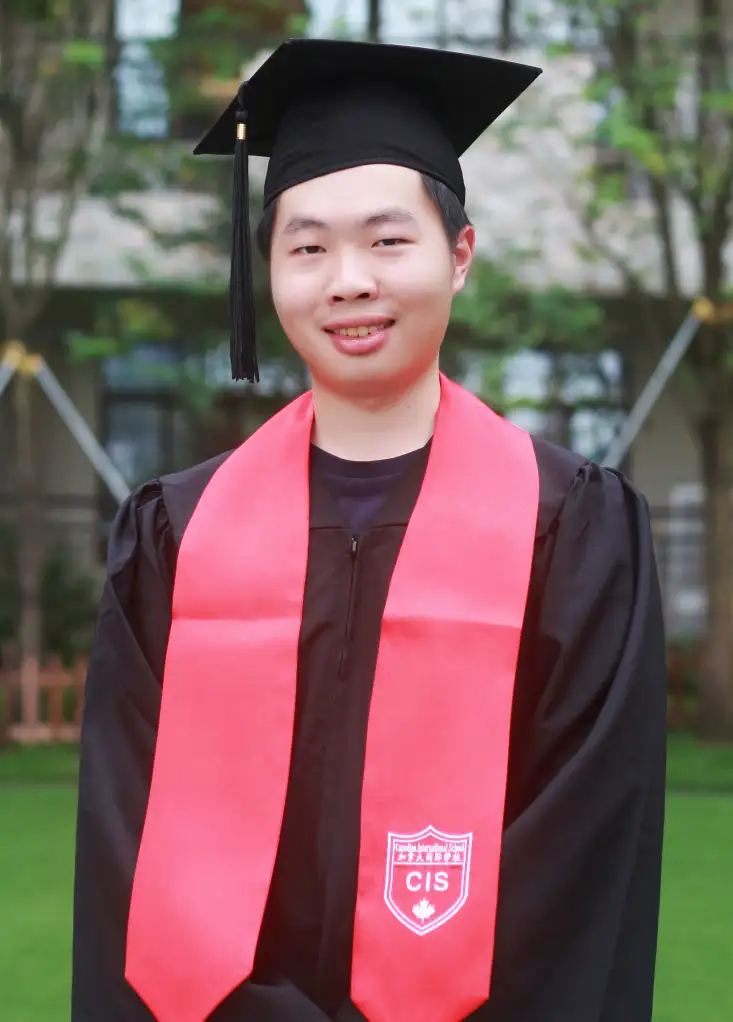 Next Step: University of Queensland (No.5 in Australia)
When I first came to CIS, I was excited, albeit it has been a big challenge for me to study in a fully English-speaking school. I was prepared to learn, explore and create. I do not promise you a comfortable journey, but it is up to each one of us to make our dreams come true; it is up to each one of us to be innovative and hardworking.
Valen Pan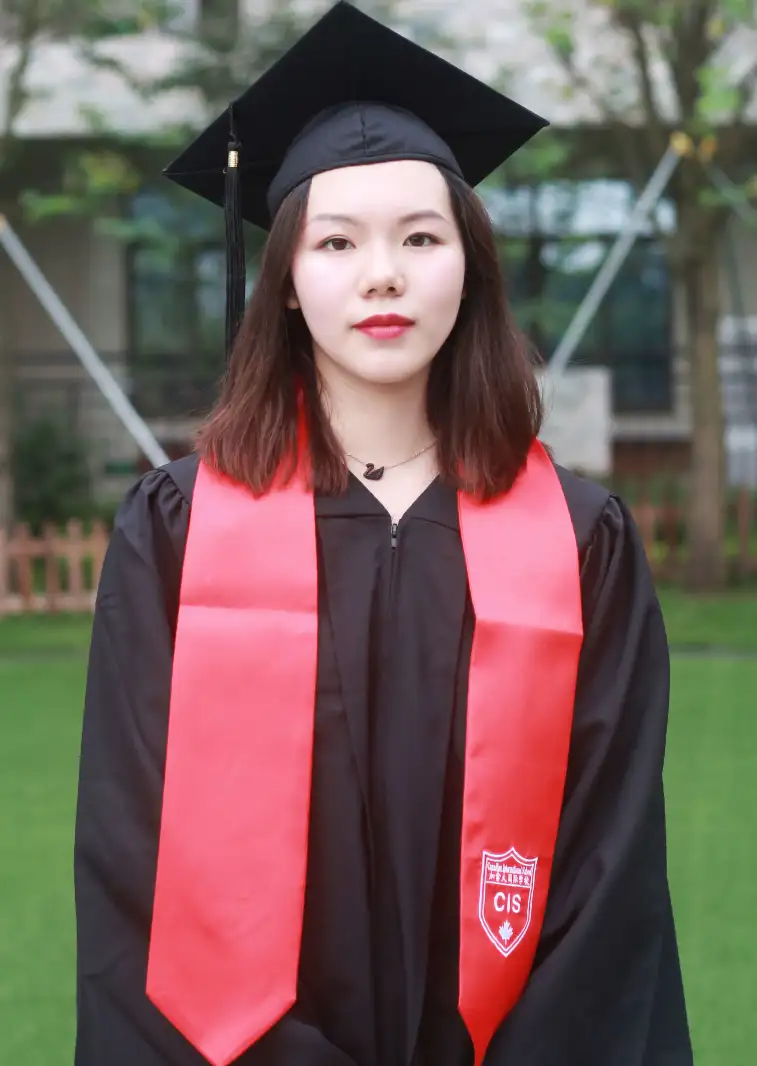 Next Step: University of Sydney (No.3 in Australia) / Carleton University (No.5 Comprehensive University in Canada)
These three years have been the most important years of my school life. I learned more than knowledge from the teachers. I learned how to be independent, how to face the pressure from life, and how important it is to plan my time. I learned not only studying skills but also how to become a better person. I found my passion in biology and I hope to study Biology at a great university.
Ben Chen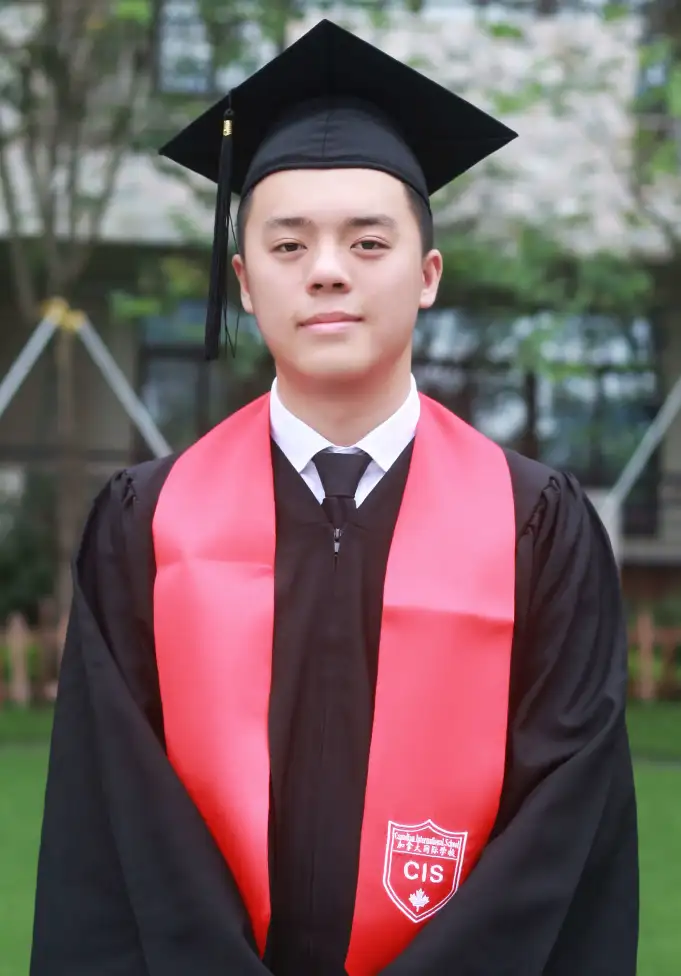 Next Step: University of Calgary / York University / Concordia University / Simon Fraser University
CIS is a really special school. In other schools we usually acquire knowledge by lecturing, but in CIS we actually improve through inquiry based learning. The greatest point about this school is its liberalism. We created a Student Council last year, so now students have their own voice and can work collaboratively with the school. We learned things that can be difficult to learn in class and we improved our leadership abilities. I am proud of being part of CIS.
Paolo Zhang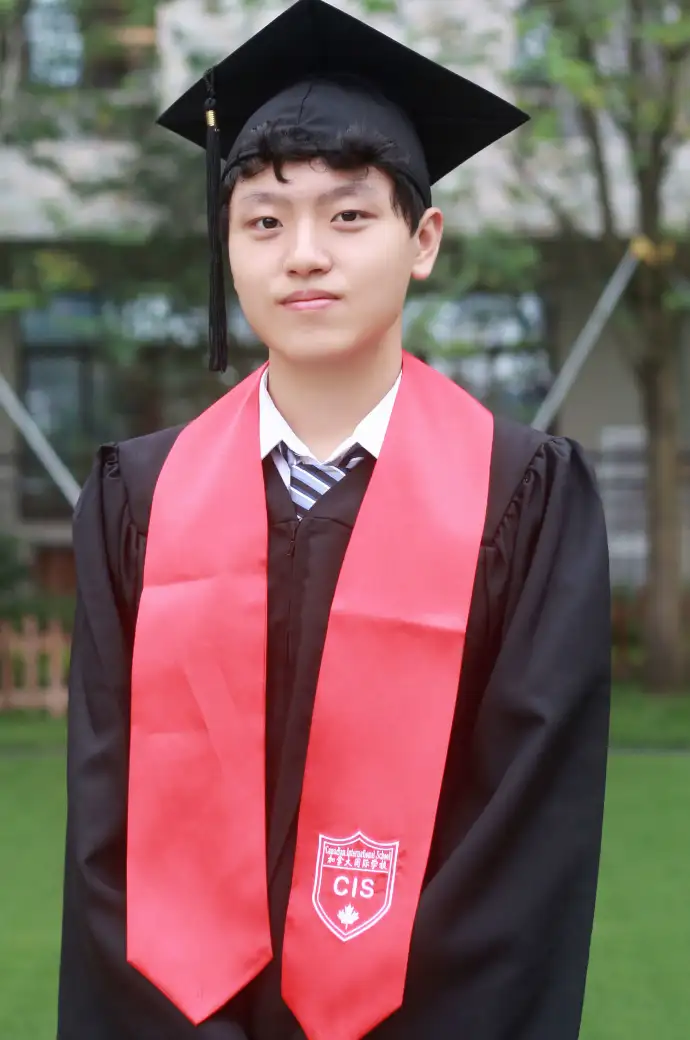 Next Step: University of Lethbridge / International College of Manitoba
I am glad to be one of the family members of CIS. This family provides a multicultural environment and wonderful opportunities to become more independent. I've made a lot of progress during my time here, not only academically, but I have also grown from extracurricular activities and experiences.
Wendy Wong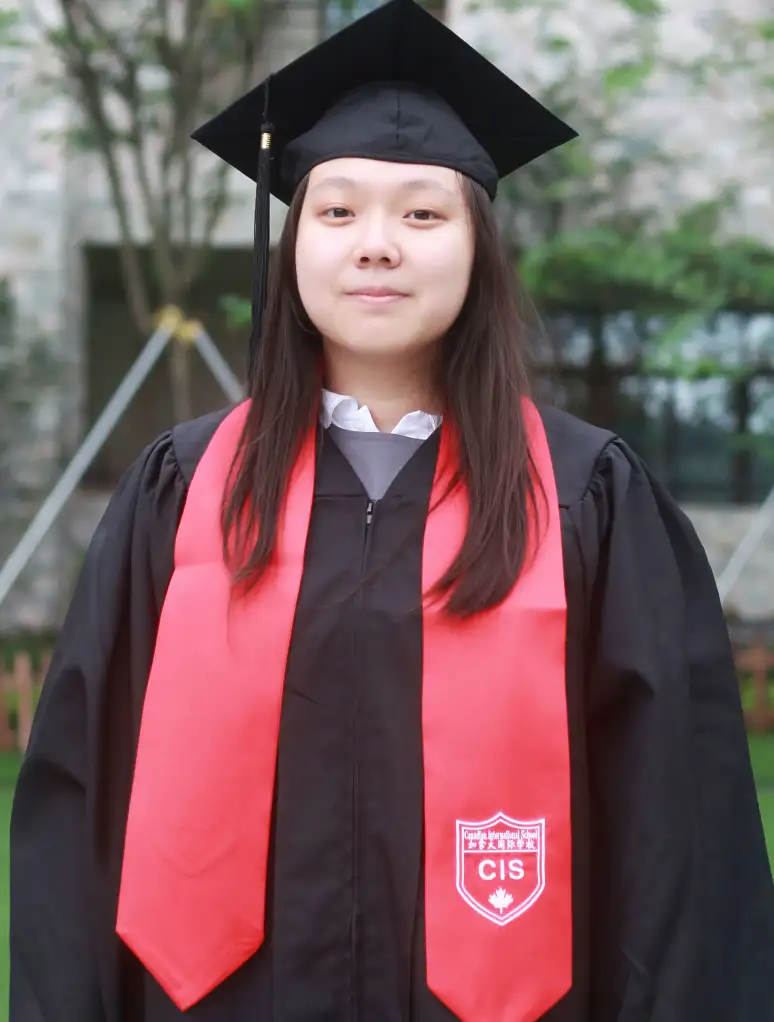 Next Step: Brock University / University of Guelph
I am honored to study at CIS. We have a lot of teamwork in this wonderful school which taught me how to create strong relationships with others, and I believe that I learned a lot from different cultures. The teachers in our school are really nice and friendly. They make me feel like home which makes me comfortable and warms my heart.
Vivian Jook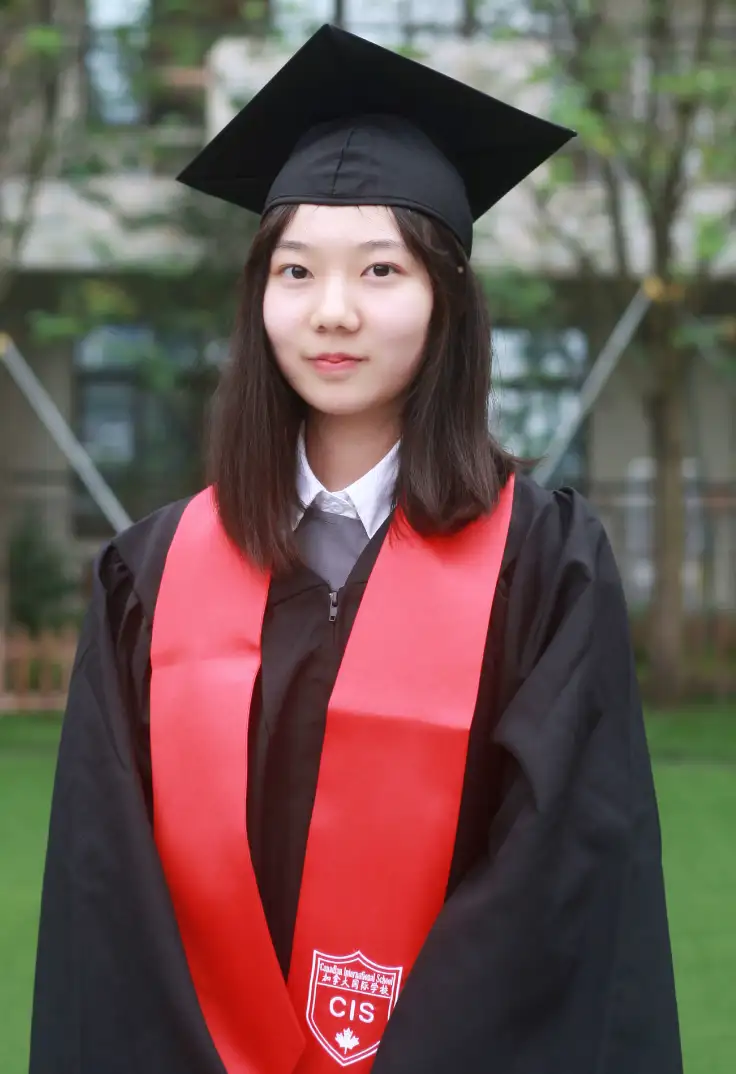 Next Step: Royal Roads University
These past three years at CIS have been very fulfilling. What impressed me the most is the help I received from both my teachers and my classmates when I was going through some difficult times. The team projects helped us become closer as a class and to develop communication skills which will be essential in university. I am eager to face new challenges next year.
Ben Xing
Next Step: Fullbright International School in Ontario
Studying at the Canadian International School has been very gratifying. This school taught me, above all, how to manage my time properly and to be a more efficient and disciplined person. Teachers were dedicated and helpful, without their help, I wouldn't be graduating right now, and would not be able to attend my dream university. Thank you, CIS! You were the right school for me.
Elec He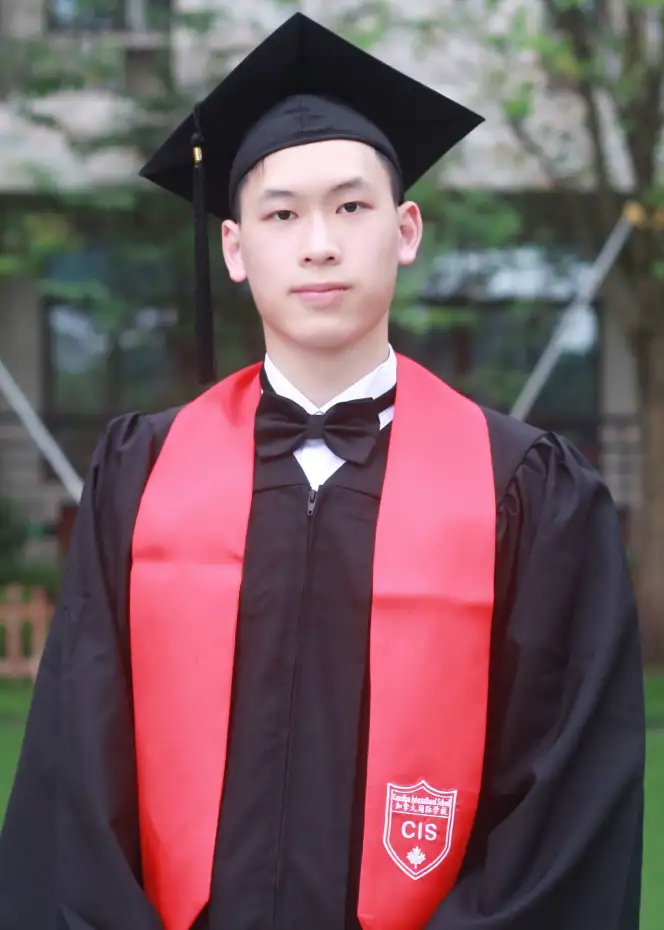 Next Step: York University
It has been a good time for me at CIS. I appreciate every teacher that has taught me during these three years. I learned how to use time wisely and become more independent. I learned the importance of planning and making smart decisions for myself. Being on the basketball team was amazing. High school is not the end, it's a starting point, for our future.
Joanne Chang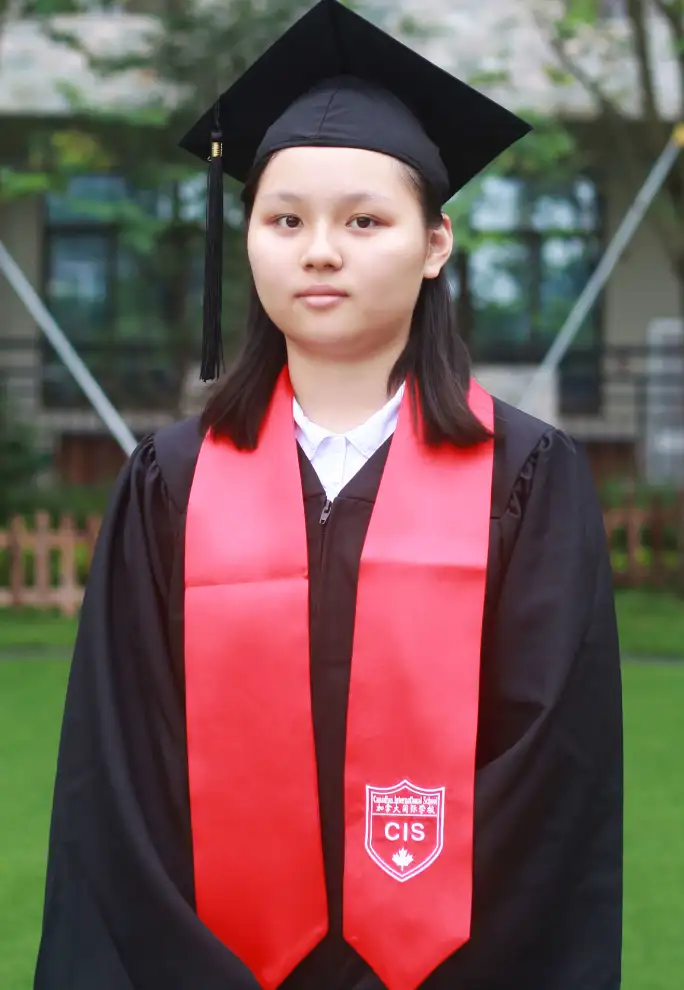 Next Step: Taking a gap year to experience Canadian culture and to further improve language abilities.
CIS helped me maximize my potential, improve my life and learning skills, taught me the importance of self-study, and lay a good foundation for studying and life in the future. I had an unforgettable experience working in Student Council. It made me realize how to truly work as a team and helped me to become a leader, it also allowed me to notice my own shortcomings and to improve. I'm grateful that I can come to this school for my high school life.